Presenting To You, NATUREAL's Healthy Holiday Gift Guide
Welcome to the holiday season, everybody! 'Tis the season to be joyous and go shopping for your loved ones. But what do you get someone who's got everything?
More socks? 
Another pair of earrings?
Or perhaps a scented candle, again. (Is that you, Karen?!)
Well, don't stress too much.
We've got you covered.
This year, you will give your loved ones the gift of good health. Let's face it, 2020 has been a rough year - while we have all lost a lot of time with our loved ones in order to keep each other safe, some of us have also lost our loved ones. And despite all of it, there's only one thing that keeps running through everyone's minds over and over again, and that is, "How do I keep myself and my family safe?", "How can we keep ourselves from falling sick?". 
The answer, friends, is to keep your immune system healthy and strong at all times!
Today, we are going to help you choose the ideal presents for you to give your loved ones this holiday season, so everybody can stay in great health!
 So, let's get started!
 What do you get:
 The Mom who's always looking after everybody else but herself.
Moms really are the best! They look after us, make sure we're fed, clean up after everybody else, make sure everyone is eating what they asked for but who looks after Mom?
Gift Mom NATUREAL Body Cleanse - an effective, all natural full body cleanse and weight loss supplement to detoxify the total body and encourage optimal health. The Body Cleanse consists of superfood ingredients like acai berry, ginger root and papaya, which will work to nourish, cleanse and eliminate toxins in the body while stimulating weight loss and improving body defenses.
Taking two capsules with 16 oz. of filtered water, 20 minutes before dinner supports digestion, a healthy anti-inflammatory response, healthy cholesterol and blood sugar, protects against toxins and promotes blood circulation. 
For a woman who has protected you at all times, there's no better gift than this - guaranteed! 
The sister who's always counting the calories in her plate of food.
Do you have a sister who dishes food into her plate while calculating the number of calories she's about to consume? That's really no way of enjoying the holidays now, is it?
NATUREAL Revert 10.0 is just what you're looking for!
Revert 10.0 is a thermogenic fat burner that activates with physical activity. The proprietary blend of 12 all-natural ingredients help your body break down and lose fat, flush out all the stuff that makes you fat, and increase metabolism. It is a GMO-free, gluten-free, vegan product that also helps support heart health, brain function, healthy blood pressure levels while fighting free radicals and oxidative stress.
For the sis who stresses you out the most (by borrowing your clothes and claiming she's never laid a hand on them), give her the gift of clean weight loss!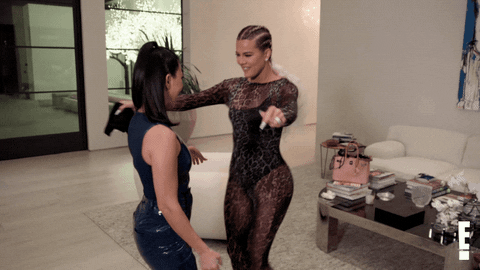 The grandparents who are always complaining about their digestive issues.
Sick of listening to T.M.I.  or what?!
Save your ears from hearing the most gruesome stuff about grandpa's bowel movements and grandma's digestive issues and gift them with our wonderful Probiotic!
NATUREAL Probiotic is designed to maintain a healthy balance of intestinal gut flora to improve digestion, reduce abdominal fat, while boosting an overall healthy immune system. The gut microbes in the Probiotic help in the management of bloating, constipation and diarrhea, while improving symptoms of IBS - such as abdominal pain and bloating. Our Probiotic also helps reduce inflammation, allergies and restores overall health.
Just what the doctor prescribed for gran and gramps!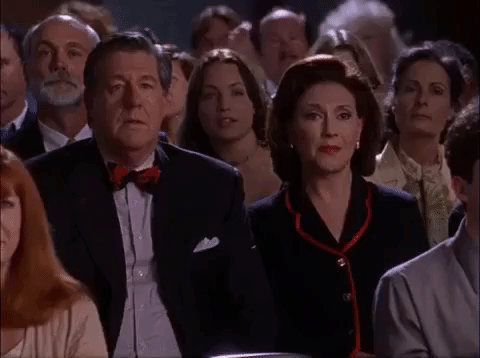 The aunt who's always trying to look 20 at 50 .
Keep aunt on trend and away from the treadmill, this Christmas by gifting her NATUREAL Detox Collection! The products in this collection support the immune system, digestive function and aid in weight loss. 
The Revert Drops in the collection are 100% natural and potent herbal drops are designed to manage healthy weight and stimulate metabolism, while the Revert Tea pairs with it beautifully by eliminating water retention, taking care of an upset stomach, curbing food cravings, boosting  energy and metabolism - which at the end of the day, helps get rid of the excess body fat.
Sounds like a pretty sweet deal, huh? But, it doesn't end there!
The collection also features the Body Cleanse supplement, which accelerates the fat burning process!
You're about to be your aunt's favourite person in the family!
The cousin who dreams about being the next Mike Tyson
Honestly, we've all got that one person in our family who is body-building obsessed. We're pretty sure that most of us have sat through family lunches and dinners listening to that one person go on and on about how long they train every week and how they easily could take on The Rock.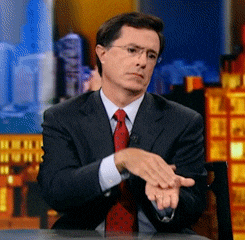 Shut them up by gifting them the biggest tub of NATUREAL Whey Protein so they can go away and read the label in a corner. Muscle gains for them, peace for you!
(We told you we've got you covered!)
Our pure, premium, bioactive protein powder supports muscle recovery and weight management - a perfect assistant for your workouts and goals for healthy fat loss. Available in two flavors; chocolate and vanilla, it's a clean protein that's GMO-Free, Certified Gluten-Free, Aspartame Free and Hormone (rBST/rBGH) Free. 
With 25 grams of pure, premium, protein with 20 grams of Essential Amino Acids per serving, here's to a clean body-building journey!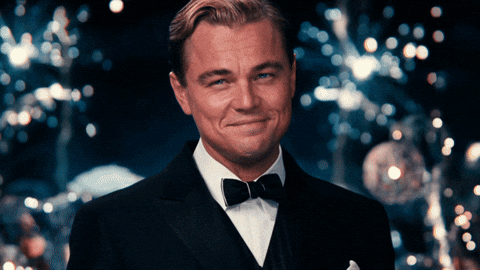 The uncle who's always making new year's resolutions to lose weight
All talk and no action makes us all very bored at the dinner table.
Give your uncle that extra push to turn his resolutions into reality with NATUREAL Ultimate Weight Loss Collection. 
This collection consists of our Whey Protein, Revert Drops, Revert 10.0 and Revert Tea - a natural powerhouse combo designed to reduce body fat and increase muscle gains. With strategic and careful pairing of healthy foods with our natural, wholistic supplements and effective, clean protein powder, you can finally take control and reach your fitness goals.
The products in the Ultimate Weight Loss Collection support healthy weight management, help metabolize belly fat, increase lean muscle, promote digestive health and boost immunity. 
Your uncle's going to be like.. 
The slightly overweight friend who's dedicated and determined to shed a few pounds.
Some have called it "a game changer".
We call it NATUREAL Total Transformation Collection! 
Help your friend smash their fitness goals and reach a healthy weight with NATUREAL Total Transformation Collection. The collection consists of all our products; Revert Tea, Whey Protein, Revert 10.0, Body Cleanse, Revert Tea, Revert Drops and Probiotic.
The natural micronutrients present in these products help restore the gut, boost immunity, increase metabolism for a flatter stomach, elevate energy and mood and of course ultimately detox the body while shedding fat. 
With a strict clean-eating regime, regular work-outs and NATUREAL products, your friend's going to show up on your next Zoom call like..
The Dad who has grown a beer belly from scratch.
A beer belly might scream "Dad", but also screams "a risk for a variety of health problems!".
Help Dad get rid of his old, toxic and unattractive friend with NATUREAL Revert Drops. 
Packed with active amino acids and pure ingredients, our 100% natural and potent herbal drops are designed to manage healthy weight and stimulate metabolism. Made from clean and powerful ingredients like African Mango, grapefruit, capsicum, Panax Ginseng and Raspberry Ketone, our Revert Drops support weight management, a healthy inflammatory response, healthy energy levels and improves overall sensitivity for fat and sugar metabolization.
Drop 30 drops underneath the tongue and hold them there for 15 seconds without swallowing. Pair this with a daily 30-minutes walk and you'll be bidding farewell to Dad's old friend, soon enough!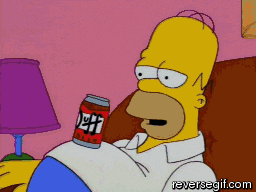 The annoyingly skinny friend who keeps asking everyone if she looks fat.
Last but not the least, what do you get that one annoying friend who knows they're skinny but keep saying things like, "ugh, I look like I weigh a thousand pounds", or "I've gotten so fat, it's crazy", when they're just actually lost 20 pounds and they know it!
And you're just sitting there listening and thinking,
But you love them and still want to gift them something great. So, what do you get them?
NATUREAL Revert Tea, of course!
The Revert tea is a natural, herbal, non-laxative tea blend scientifically formulated to reduce belly fat, fight bloating and stimulate detoxification. This plant based, wholistic remedy helps eliminate water retention, reduce nausea, upset stomach, food cravings, boost energy and metabolism, which aids to rid excess fat.
It also supports bone health, promotes digestive health and protects against oxidative stress. The tea is made with delicious, fresh and clean ingredients like anise, buckthorn berry, fennel, nettle and rosehip, all of which are also terrific for skin health!
You're welcome.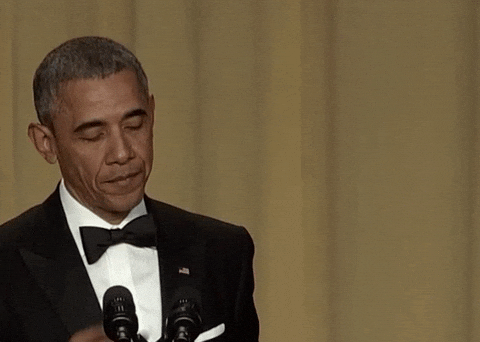 Note: All the products mentioned above are also great as stocking stuffers - except for the Whey - unless you own a really, really big stocking!
And that brings us to the end of this awesome gift guide!
We hope you enjoyed it - don't forget to share it with your friends!
Happy holidays, everyone!